Corporate Membership
The 9/11 Memorial & Museum relies on the generosity of its donors and visitors, including corporate members, to ensure that this magnificent and vibrant Museum continues to honor those killed on 9/11 and commemorate the sacrifice, humanity, and bravery displayed on that tragic day and in the months that followed.
Chaired by Howard W. Lutnick, 9/11 Memorial & Museum board member and chairman and CEO of Cantor Fitzgerald, corporate membership offers companies and organizations a unique opportunity to demonstrate their commitment to a lasting place for remembrance, reflection, and learning. All corporate members receive a variety of meaningful benefits including:
Walk-up admission without a reservation with valid company ID
Complimentary Museum tickets and premium tours based on membership level
Expedited entry via Museum member line
Customized employee volunteer and engagement opportunities
Invitations to attend exhibition openings, public programs, and other special events with complimentary admission
If your company is based outside the United States, please inquire about our International Trust membership package. To become a corporate member today or for additional information please email corporate@911memorial.org. 
Thank you to our corporate members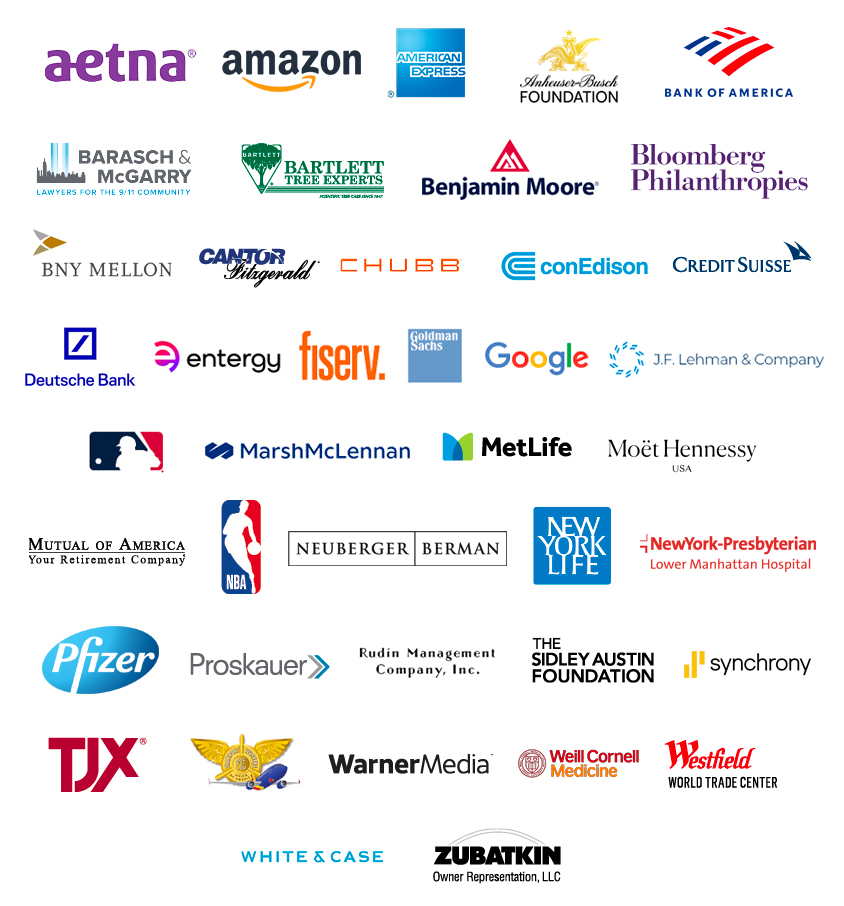 Corporate logos in alphabetical order include:
Aetna
Amazon
American Express
Anheuser Busch Foundation
Bank of America
Barasch & McGarry
Bartlett Tree Experts
Benjamin Moore
Bloomberg Philanthropies
BNY Mellon
Cantor Fitzgerald
Chubb
Con Edison
Credit Suisse
Deutsche Bank
Entergy
Fiserv
Goldman Sachs
Google
J.F. Lehman & Company
Major League Baseball
Marsh McLennan
MetLife
Moët Hennessy USA
Mutual of America
National Basketball Association
Neuberger Berman
New York Life
New York-Presbyterian Lower Manhattan Hospital
Pfizer
Proskauer Rose LLP
Rudin Management
Synchrony
The Sidley Austin Foundation
The TJX Companies
TWU Local 556
Ultimate Software
Viacom
WarnerMedia
Weill Cornell Medicine
Westfield World Trade Center
White and Case LLP
Zubatkin Owner Representation
Meeting and Event Space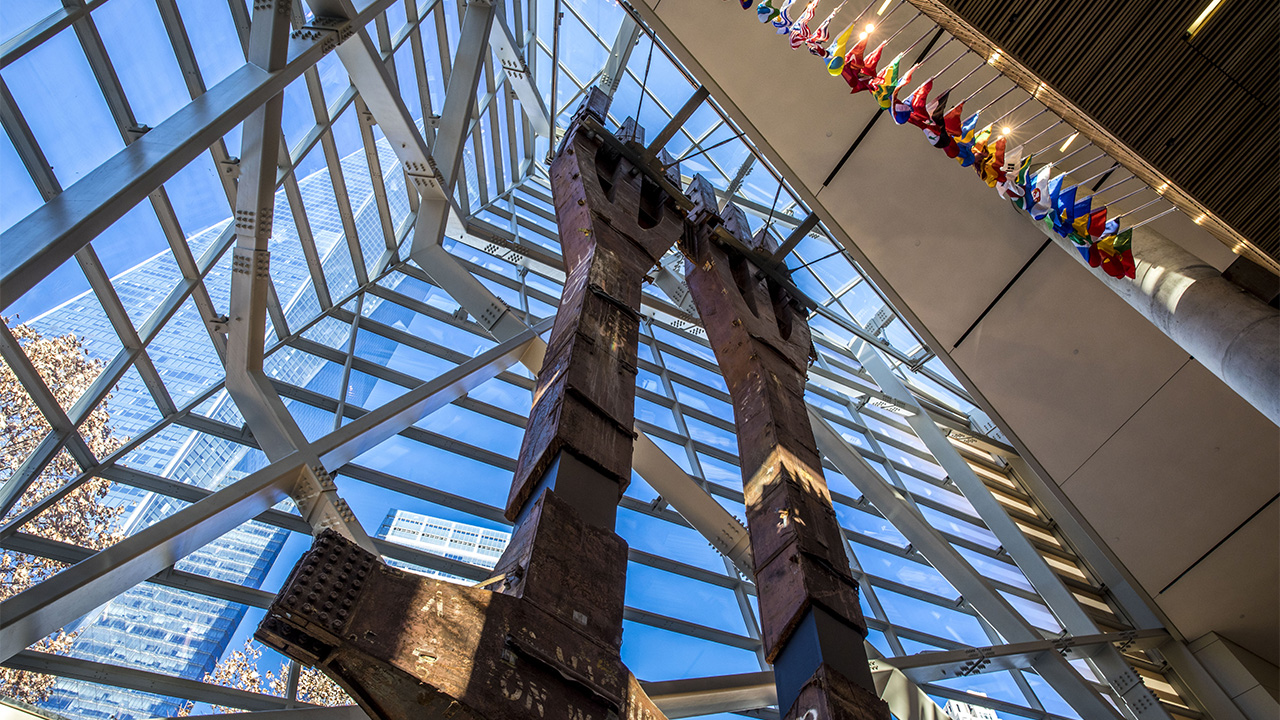 Host your next conference, meeting, or function at the 9/11 Memorial Museum for a meaningful experience.
Learn more
Get Involved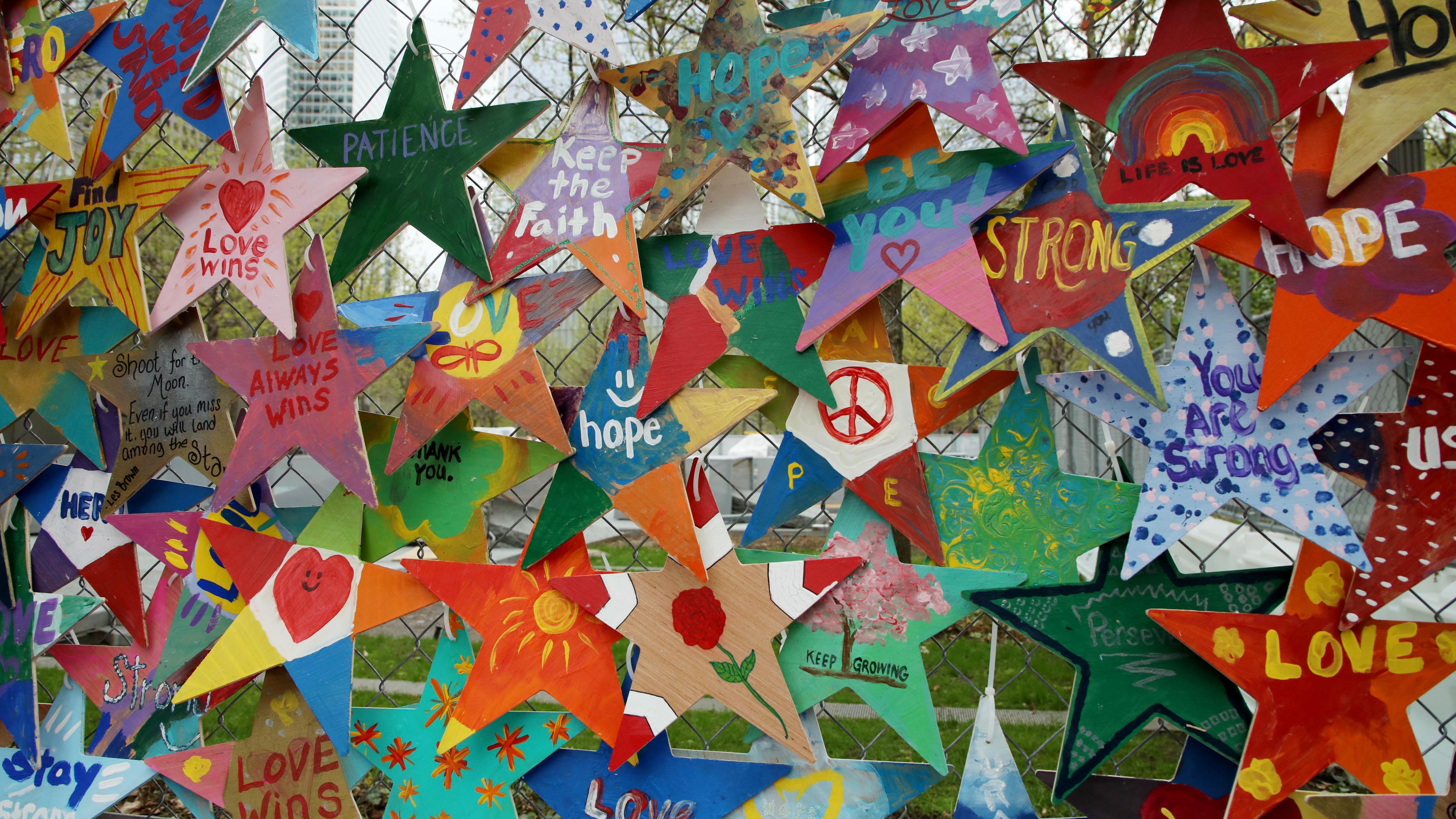 The 5K Run/Walk, annual benefit dinner, and Summit on Security offer excellent opportunities to join our family of supporters.
Learn more