Anniversary in the Schools Webinar
Thank you to those who participated in the 19th anniversary webinar hosted by the 9/11 Memorial & Museum. If you did not participate on the anniversary, the program is still available to view.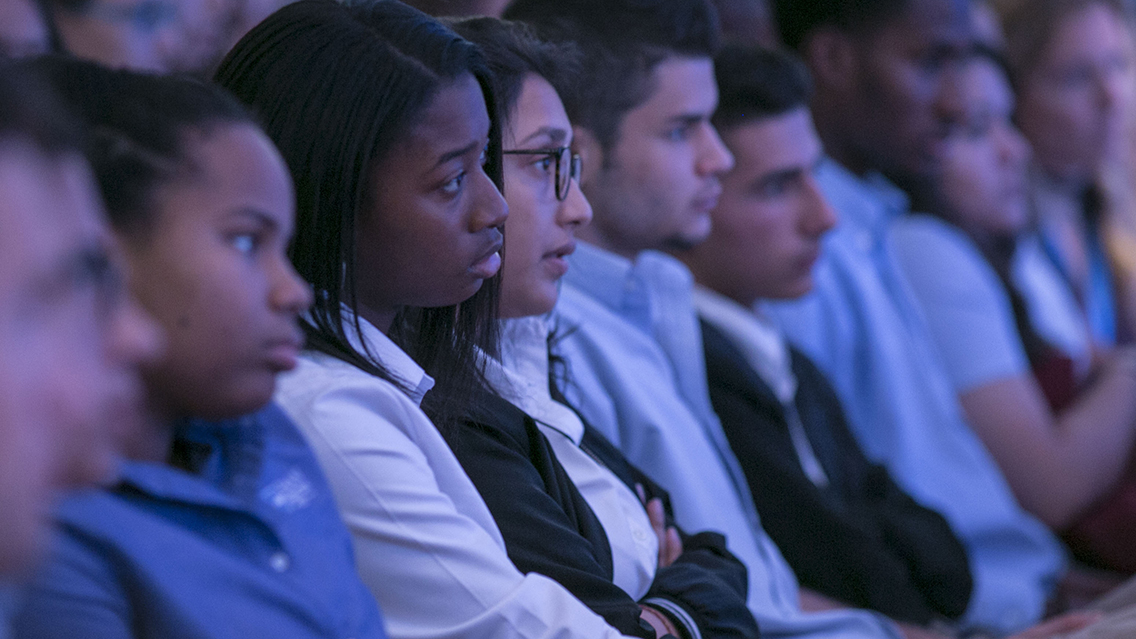 Viewing Guides
New this year, these guides offer context and questions for you and your students to consider while viewing the program.
Pre-Webinar Activities
Glossary: This glossary defines terms used by the speakers that may be unfamiliar to students. It also includes maps of the five boroughs of NYC and the original World Trade Center site.
Grades 3–5: This lesson provides an overview of 9/11 and highlights themes of courage and heroism using age-appropriate language.
Grades 6–12: This lesson provides an overview of 9/11 and assesses students' prior knowledge about the attacks.
Post-Webinar Activities
These activities will encourage further exploration of themes presented during the webinar.
Have an idea of how to commemorate 9/11? Want to thank the speakers? Have an interesting class discussion after the program? Use the hashtag #911MuseumEd to share your thoughts with students and teachers from around the world.
This webinar was made possible in partnership with the New York Life Foundation.