Oral Histories
The 9/11 Memorial Museum's oral history collection documents the history of 9/11 through recorded interviews with responders, survivors, 9/11 family members, and others deeply affected by the attacks at the World Trade Center, the Pentagon, and near Shanksville, Pennsylvania.
Stories of those killed aboard the hijacked aircraft and those killed in the 1993 bombing of the World Trade Center are also reflected in the collection. The edited segments below are drawn from a collection of more than 1,000 recorded interviews. The Museum continues to collect and record oral histories.
Ester DiNardo, Family Member
On September 11, 2001, Ester DiNardo lost her daughter, Marisa. Ester remembers how on her last night, Marisa brought her to Windows on the World on the top of the World Trade Center to celebrate Ester's birthday.
Ester DiNardo – Mother of Marisa DiNardo
Adrienne Walsh, First Responder
Off duty on the morning of 9/11, firefighter Adrienne Walsh responded to the World Trade Center with the second wave of firefighters to leave FDNY Ladder Company 20 on Lafayette Street in Soho. In this interview, Lt. Walsh recalls the fall of the North Tower.
Adrienne Walsh – New York City Fire Department
Robert Gray, First Responder
An expert in rescuing survivors in collapsed buildings and other high-risk situations, Arlington County Virginia Captain Robert Gray led the department's Technical Rescue Team in its search for survivors and the recovery of victims at the Pentagon. In this interview, Gray, who was later promoted to battalion chief, describes working the 12-hour night shift at the Pentagon.
Chief Robert Gray – Arlington Country Fire Department
Frank Razzano, Survivor
A guest at the Marriott Hotel at 3 World Trade Center on September 11, 2001, Washington, D.C.–based attorney Frank Razzano was roused from sleep by a series of loud bangs. Confident that the FDNY would handle the situation, and unaware that a hijacked airplane had struck the North Tower, Razzano delayed his departure until after the collapse of the South Tower. In this segment, Razzano describes his evacuation experience.
Dianne DeFontes, Survivor
The first person to arrive at her job in a law firm on the 89th floor of the North Tower, Dianne DeFontes felt the impact of hijacked Flight 11 strike the building a few floors above her desk. Within a short while, Frank De Martini, a long-time employee of the Port Authority of New York & New Jersey, found DeFontes and a group of people from a nearby office and ushered them into a stairwell, where he and a coworker, Pablo Ortiz, had broken through a jammed door. In this part of her oral history, DeFontes recalls her evacuation and the vital assistance provided by De Martini and Ortiz, who lost their lives helping others that day.
Dianne DeFontes – Survivor
Bruno Dellinger, Survivor 
From an office on the 47th floor of the North Tower, Bruno Dellinger owned and managed a small company providing art consultation services and developing cultural and commercial ties between New York and various regions in his home country of France. In an oral history recorded with the Museum, Dellinger recalls the first stages of his journey to safety, describing fellow survivors making way for injured civilians in the stairwell and the collapse of the South Tower moments after he arrived at street level.
Bruno Dellinger – Survivor 
Arturo Ressi, World Trade Center Engineer
As a young engineer, Arturo Ressi oversaw construction of the World Trade Center slurry wall, built to prevent the Hudson River from leaking into the lowest levels of the Twin Towers. Ressi was shocked by the collapse of the Twin Towers on 9/11, yet also gratified to learn that the wall remained intact. In an oral history recorded for the Museum a few years before his death, Ressi said he felt that the slurry wall "wanted to stay up." He also noted his concern that had the wall been breached, the loss of life would have grown exponentially worse. Ressi also described the strength of the 450-million-year-old Manhattan schist bedrock that makes the soaring skyline of New York City possible.
Arturo Ressi – World Trade Center Engineer
Rita Calvo, Survivor
A lower Manhattan resident going to high school on the Upper West Side, Rita Calvo was in class when the students learned that the World Trade Center had been attacked. In an oral history recorded for the Museum, she recalled anxiously trying to phone her parents to see if their home had been damaged. She also described how she got home that day and her father's efforts to maintain a sense of normalcy in the midst of unprecedented terror.
Harry Ong Jr., Family Member
Harry Ong Jr. remembers his sister, Betty Ong, a flight attendant aboard hijacked Flight 11. He describes his family's reaction to learning about the event and that Betty, also called Bee, had been killed in the attack.
Harry Ong Jr. – Family Member
Carl Selinger, Former Port Authority Employee
Carl Selinger was at work for the Port Authority of New York & New Jersey at the World Trade Center when a bomb was detonated there on February 26, 1993. Having left his office to pick up some lunch, he was trapped in an elevator for hours. As conditions worsened in the enclosed space, Selinger feared for his life and wrote a letter to his family before the lights went out completely. In this segment of his oral history, Selinger shares his thoughts and feelings as he waited to be rescued.
Carl Selinger – Former Port Authority Employee
Exhibitions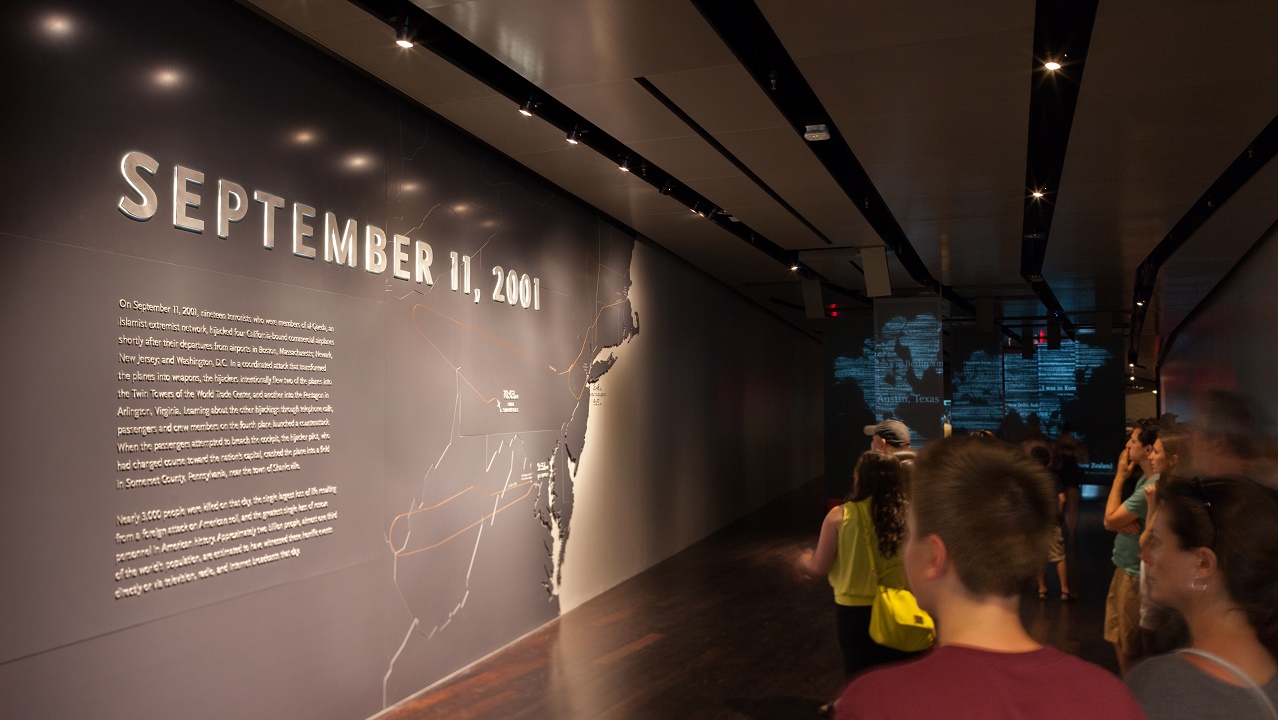 The Museum tells the story of 9/11 through interactive technology, personal narratives, and both monumental and intimate artifacts.
Learn more
The Collection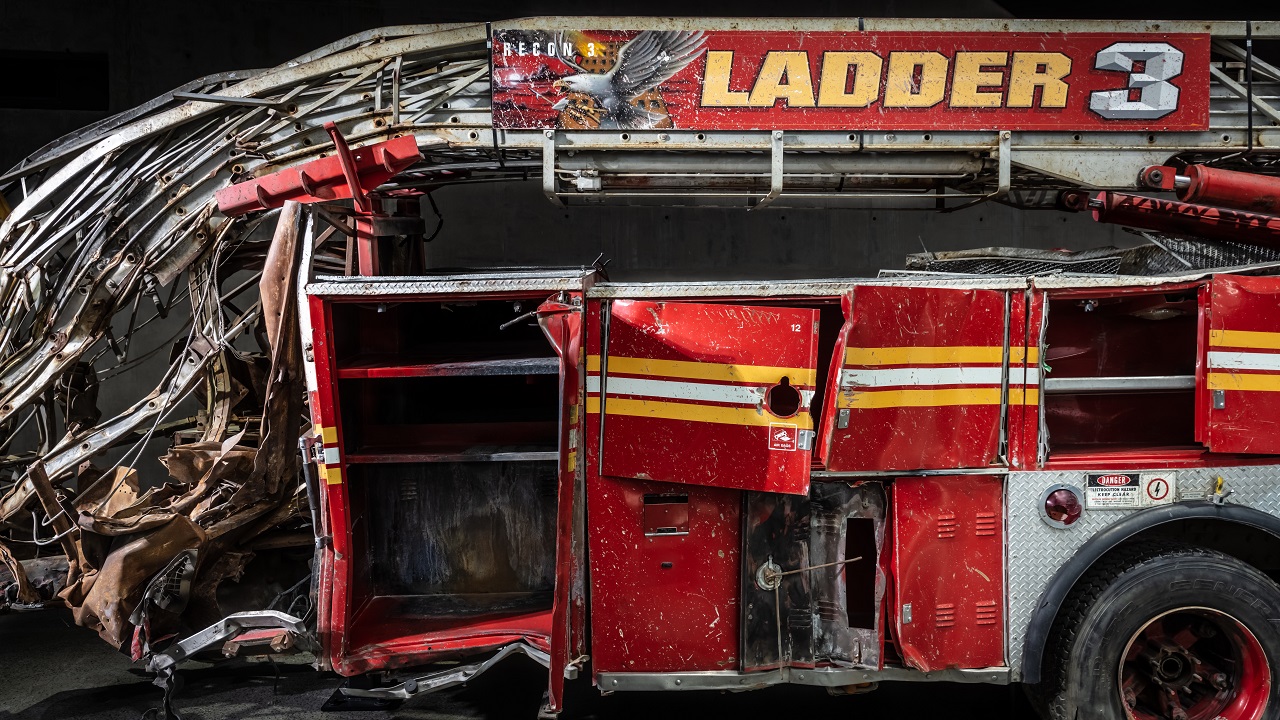 Explore a permanent collection of 60,000 artifacts consisting of material evidence, first-person testimony, and historical records of response to February 26, 1993 and 9/11.
Learn more